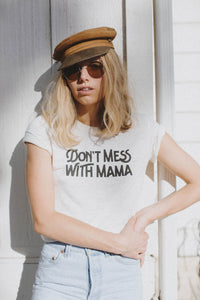 Professionally screen printed on a Slub Fabric natural tee, black ink. 50% polyester \ 25% cotton \ 25% rayon Available in UNISEX sizes XS, S, M, L, XL, XXL.
Measurements XS: 26.5" long by 17" wide
S: 27.5" long by 19" wide
M: 28.5" long by 21" wide
L: 29.5" long by 23" wide
XL: 30.5" long by 25" wide
XXL: 31.5" long by 27" wide
Recommended sizing: Fits true to men's sizes, women should size down by one or two (depending on preference of fit).